For Immediate Release
Winnipeg, Manitoba – August 16, 2021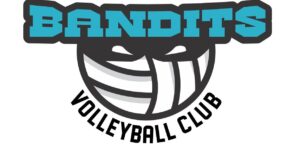 The Bandits Volleyball Club is proud to announce a new three-year agreement with Kahunaverse Sports.
As part of the agreement, Kahunaverse Sports will outfit the Bandits with their top apparel brands in adidas, Under Armour, Russell/Augusta, Mizuno and more.  Further, the Bandits will have access to their extensive equipment lineup for all their volleyball ball, training and facility needs.
Aimed at supporting Manitoba volleyball athletes both now and in the future, this partnership will provide the Bandits club, athletes, parents and fans with a comprehensive list of benefits to aid in their success.
About the Bandits Volleyball Club
Dedicated to: HONESTY | COMMITMENT | TRANSPARENCY | INTEGRITY
At Bandits Volleyball we will strive to provide some of the top coaching in the province. Our athletes will be given technical, mental and physical coaching that will help all of them develop not only their volleyball skills but life skills as well. Positive feedback is extremely important in the overall development of our athletes.  We will strive to provide as much feedback as possible during practice and competition. Bandits Volleyball will offer some of the leading edge training programs supplied by sport Manitoba performance, our sport science partners.
Visit: banditsvolleyballclub.ca for more.
FOR MORE INFORMATION ON THIS PARTNERSHIP PLEASE CONTACT
Chris Cara, Bandits Volleyball, 204-960-1815, [email protected].
Mike Hamm, Team Sales – Kahunaverse Sports, 604-329-4425, [email protected].